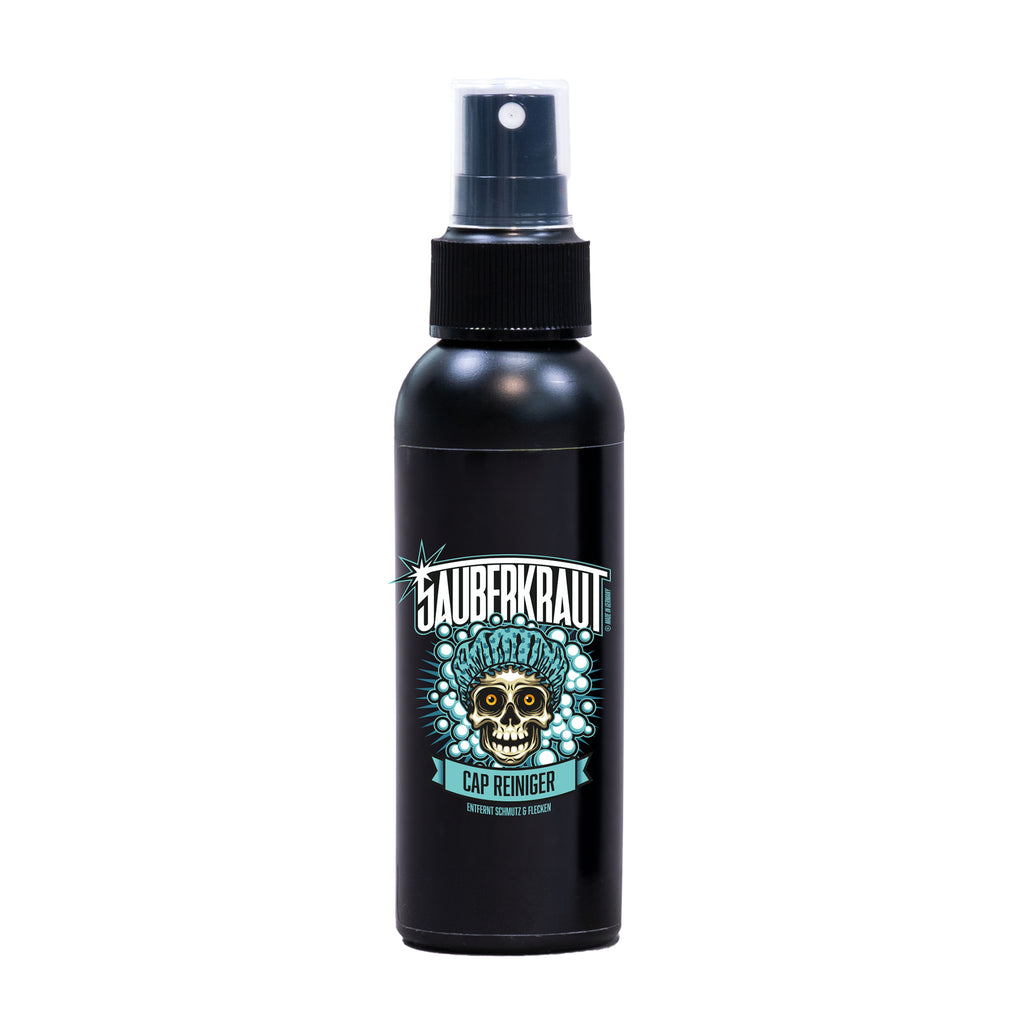 Sourkrauts
Sauberkraut | Cap Cleaner . Pulitore Snapback e Cappelli | Sourkrauts
Sauberkraut
Cap Cleaner . Pulitore Snapback e Cappelli
by Sourkrauts
Detergente speciale per cappelli in tessuto, velluto, pelle, camoscio, alcantara e molti altri tessuti. Detergente speciale a pH neutro (pH 7) per la pulizia dei cappelli, a base di tensioattivi biodegradabili. Forte potere pulente a basso consumo.
Rimuove senza fatica sporco, macchie, grasso, residui di bevande appiccicose, residui di cibo ostinato (compresi i prodotti lattiero-caseari) e molto altro ancora dai tessuti e su superfici in plastica e pelle.
Profumo di limone discreto, naturale e molto piacevole - fresco e neutro.
Dopo un breve periodo di assorbimento, viene creata una superficie tessile pulita e ben colorata.
Materiali idonei:
Tessuti (stoffa, velluto, pelle scamosciata, alcantara), pelle e molti altri.
Applicazione:
.: spruzzare il detergente sulle aree sporche del cappello; 
se necessario spruzzare tutto il cappello in modo superficiale,
.: lasciare in posa per alcuni secondi,
.: strofinare sullo sporco sciolto con un panno in microfibra umido (l'acqua tiepida è ottimale),
.: se necessario ripetere il tutto.
Profumo: Limone
Contenuto: 100ml
Peso: 100 g
------------
Special cap cleaner for fabric, velour, leather, suede, Alcantara and many other textiles. P
H-neutral (pH 7) special cleaner for cap cleaning, based on biodegradable surfactants. 
Strong cleaning power with low consumption.
Effortlessly removes dirt, stains, grease, sticky beverage residues, stubborn food residues (including milk products) 
and much more from textiles on plastic and leather surfaces.
Discreet, natural and very pleasant lemon scent - fresh and neutral.
After a short flash-off time, a clean, colour-refreshed textile surface is created.
Suitable materials: 
Textiles (fabric, velour, suede, Alcantara), leather and many more.
Application:
.: soiled area(s) 
spray on the cap with the cap cleaner;
if necessary spray the whole cap very thinly,
.: leave on for a few seconds,
.: rub off the dissolved dirt with a damp microfibre cloth (lukewarm water is optimal),
.: if necessary repeat the whole thing.
Scent: Lemon
Content: 100ml
Weight: 100g
---
Share this Product
---
More from this collection